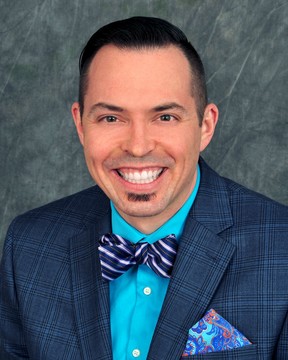 Meet Dr. Charlie Burkett! Dr. Burkett is a Family Practice Physician at Audubon County Memorial Hospital & Clinics. Dr. Burkett sees patients in Audubon Family Health Clinic, Exira Medical Clinic, in the hospital setting, and the Emergency Department.
Dr. Charlie Burkett grew up in Bellevue, NE. After high school, he served in the US Air Force as a radiologic technician and ultra sonographer from 1998-2008. Upon honorary discharge, Charlie attended the University of Nebraska at Omaha graduating with a B.S. in Biology. Subsequently, he received his M.D. from UNMC College of Medicine and specialized in Family Medicine at Clarkson Family Medicine in Omaha, NE. During this adventure, he has been most fortunate to be married to a very special person, Felicia. They have five wonderful children: Judah, Micah, Noah, Jonah and Charlotte.
Dr. Burkett enjoys serving all health care needs of those we serve. Our clinics offer complete care from newborns to senior adults by providing well-child check-ups, age-appropriate preventative care, sports, and school physicals, OMTs (back and neck adjustments), DOT physicals, immunizations, and treatment of occasional and ongoing illnesses. To make an appointment, call 712-563-4611 in Audubon or 712-268-5348 in Exira.