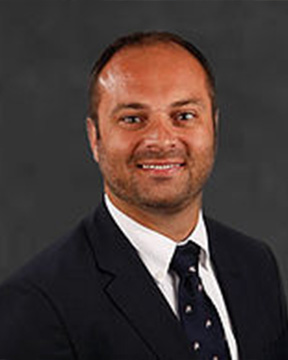 Miller Orthopedic Specialists
Kellen L. Huston, MD. His main interest is in sports injuries with a subspecialty of hip arthroscopy and treating children with open growth plates. Dr. Huston is trained in cartilage repair and resurfacing techniques. For patients with severe arthritis, he specializes in total knee and total shoulder joint replacements. Dr. Huston is fellowship-trained in Sports Medicine and will be accepting new patients at the Council Bluffs, Omaha, Audubon, Corning, Manning and Red Oak clinics.
Dr. Huston received his Medical Degree in May of 2009 from the University of Iowa Carver College of Medicine in Iowa City, Iowa. Dr. Huston completed his Orthopedic Surgery Residency at St. Louis University School of Medicine in St. Louis, Missouri, in June of 2015. He completed his Sports Medicine Fellowship at the Cleveland Clinic Foundation in Cleveland, Ohio, in July of 2016.
​Dr. Huston is at the Audubon Clinic seeing patients on the 1st, 3rd, and 5th Monday of every month.