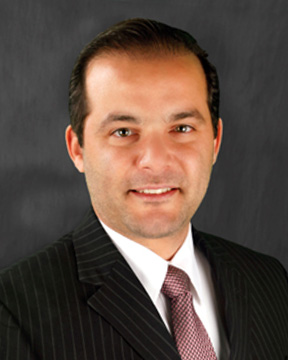 Dr. Ricart received his Medical Degree in 2006 from the UNIBE School of Medicine in the Dominican Republic. He continued on to an Orthopedic Spine Research Fellowship at NYU – Hospital for Joint Diseases while also completing a Master of Science in Ergonomics and Biomechanics at NYU Graduate School of Arts & Science in 2011. Dr. Ricart concluded his Orthopedic Surgery Residency in 2016 at Westchester Medical Center in New York. He completed his Orthopedic Spine Surgery Fellowship at Beaumont Hospital in Royal Oaks, Michigan in 2017.
Dr. Ricart's specialties include:
Spine deformities and scoliosis
Neck pain
Back pain
Cervical radiculopathy and myelopathy
Lumbar sciatica and herniated disc
Minimally invasive spine surgery
Spine trauma and fractures
Complex cases and revision surgeries
Failed back surgery
General orthopedics and trauma
Dr. Ricart will be accepting new patients at Miller Orthopedic Specialists in Council Bluffs, Omaha, Audubon and Clarinda starting September 13, 2017, and he is fluent in both Spanish and English.