The Audubon County Hospital Foundation is a 501(c)3 non-profit organization established in 1994 to promote and strive for improvement of healthcare facilities and services for residents of Audubon County and the surrounding area. The Foundation consists of a nine-member board representing the urban and rural areas of the county and a Director of Development. The board accepts gifts and conducts fundraising events. The board then utilizes funds to promote positive changes in healthcare so that present and future generations may experience improved health and greater quality of life. Above all, the Foundation supports Audubon County Memorial Hospital's mission of excellence with quality and compassion to those we serve.
---
$500 was awarded to the Audubon County Hospital Foundation for their Ortho Workstation Blood Banking System. This project was submitted by Community Insurance Agency of Audubon in Audubon, IA.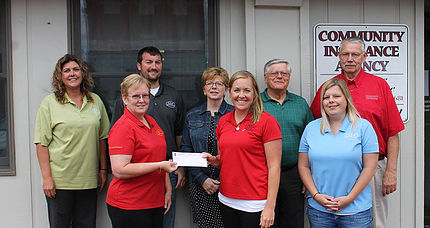 Pictured (from left-to-right): Cynthia Heller (Community Insurance), Kim Heller (Audubon County Hospital Foundation), Shelby Jensen (Community Insurance). Back row: Amy Bengard and Dave Walters (Community Insurance), Jane Weber and Chris Anderson (Audubon County Hospital Foundation), and Dave Lake (Community Insurance).

Board of Directors
Linda Blomme
Derek Deist
Joe Elmquist
Jan Greving
Sue Hoegh
Susan Osvald
Nate Vorm
Jane Weber
Howard Weitl
---
Foundation Director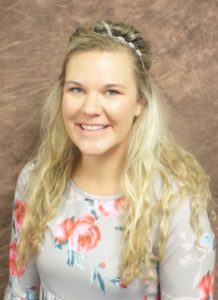 Hannah Christoffersen
515 Pacific Ave Audubon, Iowa 50025
Phone: 712.563.5295 | Email: foundation@acmhhosp.org