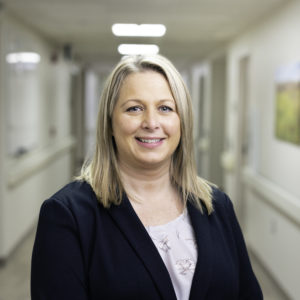 Jackie Wilson graduated from Atlantic High School in Atlantic, Iowa. Jackie grew up working in healthcare and was influenced by her mother who was a nurse. Jackie was a CNA for several years before going to nursing school.
In 2008, Jackie graduated from Langston University in Tulsa, OK earning a Bachelor of Science in Nursing. She worked in the cardiovascular intensive care unit before graduating with a Master of Science in Nursing from Purdue Global in 2015. Jackie then became a board-certified Family Nurse Practitioner.
"I have worked as a Family Nurse Practitioner in primary care, walk in clinics, and urgent care until I came to Audubon County Memorial Hospital to work in the Emergency Department.
My husband and I decided to move back to the Audubon area to be closer to family after we had our son."