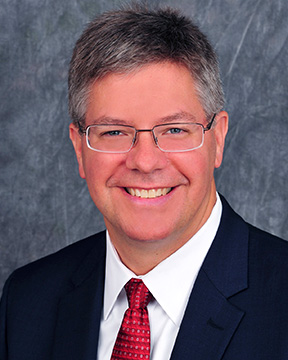 Audubon County Memorial Hospital & Clinics is proud to announce they have added a new member to the Outpatient Specialty Clinic and Surgical team as a full-time General Surgeon , Dr. Jeff Maire. Dr. Maire specializes in laparoscopic surgeries of the abdomen; such as gallbladder removal and hernia repair, breast biopsies, mastectomies, and also provides wound management care. He will also perform common procedures such as EGD's, colonoscopies, vasectomies and appendectomies.
"Surgical care is a vital component of the health care services delivered at the Audubon County Memorial Hospital. We are fortunate that Dr. Maire will be joining our staff to provide the best patient care to the residents of Audubon County," stated ACMH CEO, Suzanne Cooner.
Dr. Maire, his wife, Margie, and three children have purchased a home in Audubon. He enjoys competing in triathlons, bicycling, and golf. Dr. Maire is excited to be an involved member of our community.
Dr. Maire is Board Certified in General Surgery. He earned his Medical Degree at Des Moines University and completed his General Surgery Residency at Genesys Regional Medical Center in Grand Blanc, Michigan. During his residency he completed three elective rotations in Pediatric Surgery, Cancer Surgery, and Trauma Surgery.
Dr. Maire is currently accepting new patients. To schedule an appointment with Dr. Maire, please call our Specialty Clinic at 712-563-5304. No referrals are necessary.